I've adopted a new personal motto.
It's been going well actually. I'm trying to bring back into focus the really important things in life. Often times, I get too caught up in what "needs" to get done, and why it isn't getting done. This robs me of the fun. I've decided to take it back!
Something else we've been working on as a family is "honor." Not only honoring your mom and dad, but also honoring your siblings, and honoring your friends. What does honoring mean? In our house, it means these things:
1. Make the other person feel SPECIAL.
2. Do MORE than what they expect from you.
3. Have a positive attitude even in negative situations.
In the spirit of honoring, my oldest DD (who is 10) suprised me last Monday with this: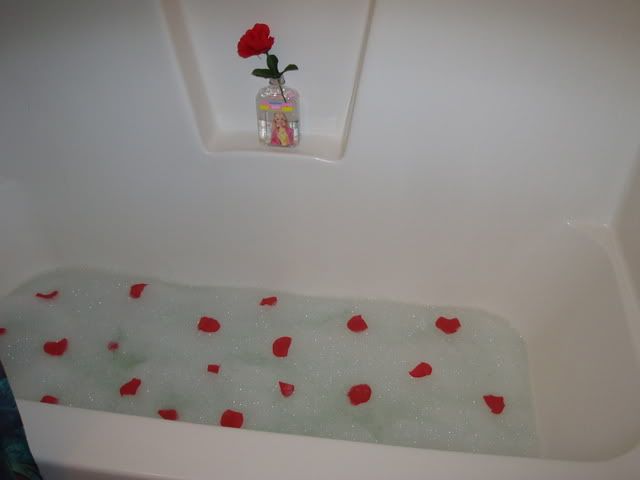 It was an effort to make me feel SPECIAL, but it also played into my less stress, more fun goal. There isn't a ton of stuff you can do at home, with 3 kids, on a Monday morning that is more fun than a bubble bath. Thanks baby.